Ferida Wolff
Ferida Wolff is author of 21 children's books and three essay books, her latest being  Rachel's Roses, illustrated by Margeaux Lucas. New York: Holiday House, Available August  20, 2019. 112 pages.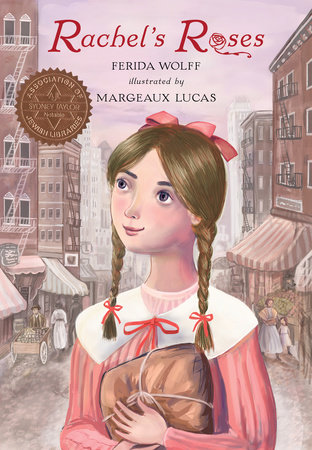 Before this latest, she wrote The Story Blanket (Peachtree Publishers) and Is a Worry Worrying You? (Tanglewood Books)
Her work appears in anthologies, newspapers, magazines, in seniorwomen.com and in her nature blog, http://feridasbackyard.blogspot.com.  A  book,  Chicken Soup for the Soul Married Life, contains two of her essays. 
Visit her at www.feridawolff.com.
There is a time for everything to flourish, I guess, and then to draw away. It's hard to accept that sometimes that withdrawal is hastened; the oaks should last longer than this. Nature is a continuum of growth and loss. We can delay the process now and then but there is a time for it all. Perhaps our appreciation of what we have is the best way to understand the cycle – and to live life fully.
more »
---
The male American Goldfinch is a brilliant bird. His bright yellow feathers attract the attention not only of the female goldfinch but of anyone nearby. The yellow dandelion flowers have changed into fairy seeds, catching the slightest movement of wind or breath to send them into new growing places. Lily of the Valley graces gentle things like weddings and religious services. It is seen as the flower of fairies in folklore. It's included in many birthday bouquets. It's hard to believe that such a delicate plant is so vigorous. But maybe that's why it is so loved.
more »
---
Ferida Wolff writes: Our periwinkle has blossomed again, as it does each year, a groundcover that takes its mission seriously. Last year we planted four different kinds of tomatoes and feasted on red, yellow, and mottled varieties. We also set up a small greenhouse that had a way of breaking loose from its boundaries despite the spikes we used to hold it down. It flipped over uprooting our peas and beans but the tomato plants were least affected. We couldn't figure out if an animal pushed it over or some of the neighborhood kids were having fun but it isn't going back up this season.
more »
---
In the midst of Winter it is always easy to pine for Spring but then we often ache for Summer and its swimming weather only to welcome Autumn for the heat-relief it brings. Then Winter calls to skiers, sledders, and everyone for holiday fun. The year's variety, while it can be challenging, is emotionally bracing. It adds variety to our days and a sense of movement to our lives; almost like a well-written novel, it keeps us intrigued about what will happen next.
more »
---