Ferida Wolff
Ferida Wolff is author of 21 children's books and three essay books, her latest being  Rachel's Roses, illustrated by Margeaux Lucas. New York: Holiday House, Available August  20, 2019. 112 pages.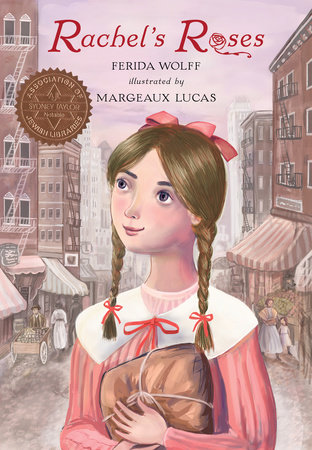 Before this latest, she wrote The Story Blanket (Peachtree Publishers) and Is a Worry Worrying You? (Tanglewood Books)
Her work appears in anthologies, newspapers, magazines, in seniorwomen.com and in her nature blog, http://feridasbackyard.blogspot.com.  A  book,  Chicken Soup for the Soul Married Life, contains two of her essays. 
Visit her at www.feridawolff.com.
Ferida writes: This is strange autumn. Mother Nature seems confused. The temperature is bouncing up and down, sometimes zooming into the 90s. Our tulip tree, which usually loses all of its leaves by the end of August, still is partially green. The backyard normally is awash in leaves by now but the maple trees are only reluctantly shedding their foliage. If Mother Nature is confused, how are we to understand what is happening around us? We were up in the Alps not long ago and the temperature plus humidity soared to over 105 degrees! It's hard not to take the concept of climate change seriously when the climate is changing all around us.
more »
---
As I ate each bite of the gift tomato I remembered our friendship and valued all that we have shared over the years. It was as much a treat in its own way as the heirloom tomato was. I think if we pay attention to the wholeness of what we experience, life ripens in our hearts as well as in our gardens. I thought of the immigrants who come to our country. There are differences, yes, but traditionally we have accepted them. Are we changing our generosity for politics? Have we forgotten that we were all immigrants at one time? Swans and ducks are all birds. Americans and immigrants are all people. If they can accept each other, surely we can do the same. 
more »
---
I know I complain about the squirrels eating everything we plant, the reason we constructed a screened-in vegetable garden, but in truth, I like them. They are inventive and extremely smart. They help me remember that 'different' is only an adjective, it does not mean inferior. And different is how we all are, from other life forms and from each other. If only we can learn to appreciate the value of differences within all of life, perhaps we would not be so quick to do harmful things to each other.
more »
---
We are greeted by the most amazing azalea bushes in our front yard! Big puffs of pink remind us of the beauty of Spring. The warmer weather is not just about the brilliance of a flowering bush. I get yelled at each time I pass by the Smoke Tree in our backyard. The yeller is a robin trying to get me away from her nest and the four beautiful blue eggs inside. She, or he because both male and female robins are very protective of the nest, zooms out of the Smoke Tree and onto an extended peach tree branch, all the while watching me with intense eyes. When I move out of the immediate nest area, the robin flies back to the nest, no doubt content that the immediate danger has passed. I understand her/his need to protect the potential babies.
more »
---