Ferida Wolff
Ferida Wolff is author of 21 children's books and three essay books, her latest being  Rachel's Roses, illustrated by Margeaux Lucas. New York: Holiday House, Available August  20, 2019. 112 pages.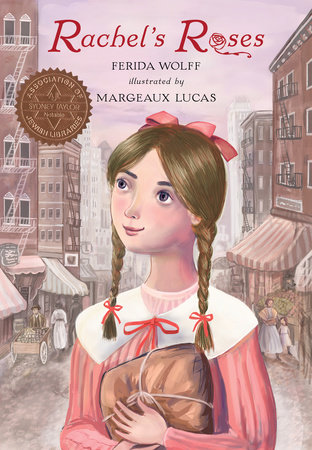 Before this latest, she wrote The Story Blanket (Peachtree Publishers) and Is a Worry Worrying You? (Tanglewood Books)
Her work appears in anthologies, newspapers, magazines, in seniorwomen.com and in her nature blog, http://feridasbackyard.blogspot.com.  A  book,  Chicken Soup for the Soul Married Life, contains two of her essays. 
Visit her at www.feridawolff.com.
I choose to forget anything that hinders my appreciation of life. I choose to remember all that makes being alive rich and wonderful.
more »
---
armed with our new linguistic knowledge, we headed off on our own into the shops that lined Nanjing Road, a major shopping area in Shanghai. In one shop, we pointed to a fan. The clerk took it from its case to show to us. We looked it over and carefully said in our best Mandarin, "Mao, mao, hoo, hoo." The clerk's eyes widened. She backed away into the protection of the other clerks who were standing around stone-faced trying to decipher our intentions.
more »
---
Ferida Wolff writes: They have always been seen as mystical creatures, a symbol of longevity and bring good luck into a house. Some say that if you dream of a turtle, it foretells of an incident that will bring amusement or an improvement in business.
more »
---
Ferida Wolff writes: My husband and I went on vacation to a place both foreign and familiar to me — the Middle East. The foreign aspect was that I had not been in that part of the world before. The familiar part had to do with my paternal family. My…
more »
---