Ferida Wolff
Ferida Wolff is author of 21 children's books and three essay books, her latest being  Rachel's Roses, illustrated by Margeaux Lucas. New York: Holiday House, Available August  20, 2019. 112 pages.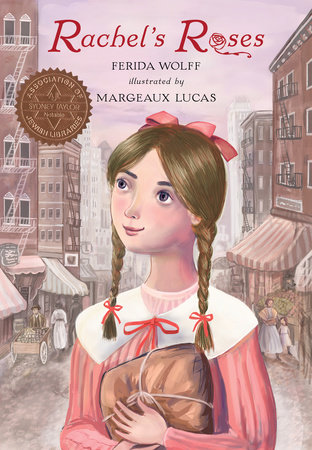 Before this latest, she wrote The Story Blanket (Peachtree Publishers) and Is a Worry Worrying You? (Tanglewood Books)
Her work appears in anthologies, newspapers, magazines, in seniorwomen.com and in her nature blog, http://feridasbackyard.blogspot.com.  A  book,  Chicken Soup for the Soul Married Life, contains two of her essays. 
Visit her at www.feridawolff.com.
Ferida Wolff writes: Is our tree of life starting to weaken? We seemed strong until the corona virus began playing havoc with us. It is hard to see the bright side of things right now but I try to focus on the positives: a neighbor offering to shop for me, fellow walkers saying hello but carefully avoiding close contact, having a snack virtually with my grandchildren. Small things but they help to keep the positive in view. I'm looking forward to a season of healing, whenever that comes about.    
more »
---
Ferida Wolff writes: It has me wondering why we humans have so much trouble connecting with other humans. We may experience differences but we are still of the same branch, so to speak. We are all people. I hope we can embrace our connection and climb up and away from whatever keeps our family at odds.
more »
---
Ferida Wolff writes: "Sometimes there is ice on the morning windshield and by afternoon jackets aren't needed. Snow may be predicted but we haven't seen a snowstorm yet. One day the wind was so aggressive that it moved things sideways. Another day was so foggy that it was hard to see beyond a few feet. The weather has been puzzling for a while now." And another source: "Solving jigsaw puzzles is a low-cost, intrinsically motivating, cognitive leisure activity, which can be executed alone or with others and without the need to operate a digital device."
more »
---
Ferida Wolff writes: In America, we accept many different pronunciations and still understand what is meant; it is the word itself that conveys its meaning. In China, it is the tone of the character that makes the word and, depending upon which is used, the meaning changes. The character ma, for instance, can mean you are calling your mother, asking a question, naming a horse, or saying something offensive. So, armed with our new linguistic knowledge, we headed off on our own into the shops that lined Nanjing Road, a major shopping area in Shanghai.
more »
---