Ferida Wolff
Ferida Wolff is author of 21 children's books and three essay books, her latest being  Rachel's Roses, illustrated by Margeaux Lucas. New York: Holiday House, Available August  20, 2019. 112 pages.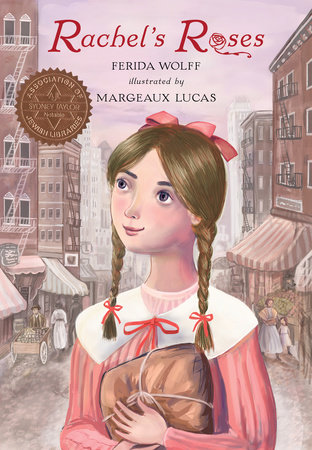 Before this latest, she wrote The Story Blanket (Peachtree Publishers) and Is a Worry Worrying You? (Tanglewood Books)
Her work appears in anthologies, newspapers, magazines, in seniorwomen.com and in her nature blog, http://feridasbackyard.blogspot.com.  A  book,  Chicken Soup for the Soul Married Life, contains two of her essays. 
Visit her at www.feridawolff.com.
It's interesting how nature has a balance in everything. Careful attention helps keep us healthy. We can appreciate the beauty of the cornflower and not necessarily ingest it. Sometimes that works for our emotional health, as well, appreciating and observing to find out what supports us; a balance of beauty and practicality is nature's way.      
more »
---
"I took a blogcation for a month, enjoying a little road trip, a family visit, and just allowing myself some off time, doing pretty much not much. Isn't that what summer is for? I was saddened when I learned about Lake Erie's history. I wish I could have seen it in its original state; if it is so impressive now, how incredible it must have once been. We went picking at an organic farm and came home with almost eight pounds of berries. What will we do with so many, you might wonder."
more »
---
Lilacs are just as famous for their scent as their color. There are dozens of varieties that can smell sweet or spicy, cloying or calming. Berries are full of antioxidants, fiber, and Vitamin C, among other beneficial properties. While these particular berries are not on The Dirty Dozen list of foods that are the most contaminated by pesticides, organic berries have been shown to have more of the health benefits than non-organic berries.
more »
---
Garden as Concept: Philadelphia's Magic Gardens is not about botanical nature but more the nature of the spirit. It was created by mosaic mural artist Isaiah Zagar ... A Golden Time of Year: Amid the sporadic raindrops, despite the temperature shifts from cold to warm to cool to hot, even with the uncertainty about the future climate, this time of year is golden. It is filled with promise and hope. And goldfinches to remind us to appreciate nature.
more »
---