Ferida Wolff
Ferida Wolff is author of 21 children's books and three essay books, her latest being  Rachel's Roses, illustrated by Margeaux Lucas. New York: Holiday House, Available August  20, 2019. 112 pages.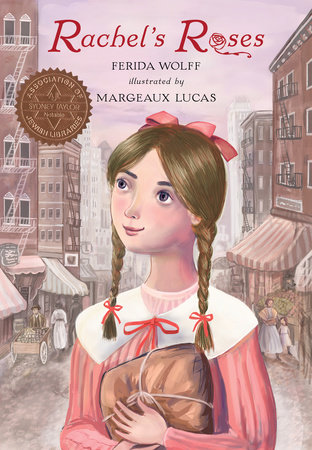 Before this latest, she wrote The Story Blanket (Peachtree Publishers) and Is a Worry Worrying You? (Tanglewood Books)
Her work appears in anthologies, newspapers, magazines, in seniorwomen.com and in her nature blog, http://feridasbackyard.blogspot.com.  A  book,  Chicken Soup for the Soul Married Life, contains two of her essays. 
Visit her at www.feridawolff.com.
Ferida writes: "They aren't harmful to humans, yet having so many insects meet us at our door is not exactly a welcome greeting. They take winter refuge on boxelder and ash trees, which we don't have, and maple trees, which we do. So we have started spraying them with diluted dish soap which was suggested instead of pesticides and we've noticed a slowing down of their invasion. I hope they will be gone soon."
more »
---
Ferida Wolff writes: Now, traveling by local farms reminds me that Autumn is here. The cornstalks, so plentiful during growing season, are turning brown and wilting. Farmers are cutting them down, leaving the fields covered with the remains of summer's corn crop. It's nature's reminder that all things flourish for a time and then release their energy. What we need now is a new way to look at our environment. Perhaps by changing our interference with nature we can modify the strength and number of storms in the future. The National Oceanic and Atmospheric Administration, a part of the U.S. Department of Commerce posted a recent article: US Hit By 18-Billion Dollar Disasters So Far This Year    
more »
---
Ferida Wolff writes: I wondered where it came from. Did it escape from a cage in someone's house? Was it a wild variation that flew in from somewhere else? I thought that I might offer it some food and shelter in case it was a loose house bird and unused to being outside but as soon as I took a tiny step forward, it yelled at me in bird talk and flew off. I watched for it later that afternoon and the next day, hoping that if it had been a needy house bird it would find its way back for shelter. But I didn't see it again. I kept seeing what I thought was a dead tree on my walks through my community. The trunk and upper branches were severely cut and mostly bare. I wondered how long it would be before it would have to come done. I hope that it continues to flourish and show the world its power and beauty. And I wish the same for the rest of us, too.
more »
---
Ferida Wolff writes: "I tend to talk to my herbs as I water them. I compliment them on how big they're getting and nuzzle them so that I get whiffs of their delicious scents. It reminds me of the time my friend tried an experiment with two of the same plants. One plant she spoke to daily and smiled at as she passed it during the day. The other she merely watered but didn't try to connect with. The spoken to plant thrived while its twin barely survived. I think all living things interact through energy. When we offer positive energy, whether to plants or people, we encourage connection. And that stimulates growth and our relationship to all around us. It opens a door to the broader sense of life and helps us to feel how important our input is in our world."
more »
---