Ferida Wolff
Ferida Wolff is author of 21 children's books and three essay books, her latest being  Rachel's Roses, illustrated by Margeaux Lucas. New York: Holiday House, Available August  20, 2019. 112 pages.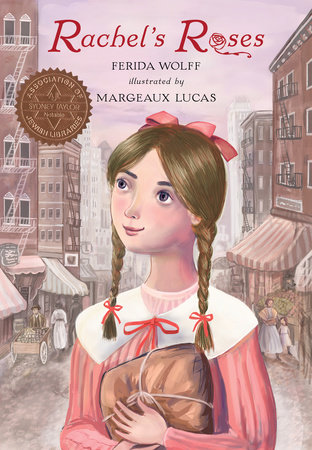 Before this latest, she wrote The Story Blanket (Peachtree Publishers) and Is a Worry Worrying You? (Tanglewood Books)
Her work appears in anthologies, newspapers, magazines, in seniorwomen.com and in her nature blog, http://feridasbackyard.blogspot.com.  A  book,  Chicken Soup for the Soul Married Life, contains two of her essays. 
Visit her at http://feridawolff.net/.
Ferida Wolff Writes: "It was a pleasant afternoon, sunny but not too hot. Just right for being out back on the patio reading a book. But then something took my attention away from what I was reading, a puffy seed flipping over my legs. I reached out for it but it slipped off my palm and hurried off. Then I noticed other seeds frolicking over the lawn, all determined to be on their way."
more »
---
Ferida Wolff writes: "Taking a walk in a local nature center on a hot day. It was pleasant walking along the dirt paths in the cool shade of the trees on another 90-degree day. Each step brought something else to observe. The birds were out in numbers, chirping and flitting from tree to tree...There were still some flowers blooming which added color to the scene... Natalie Prince, a Windsor florist, said she had sold 8,000 sunflowers by Saturday afternoon. "She was a ray of sunshine to so many people," said Ms. Prince, 35. "She was our sort of ray of hope."               
more »
---
Ferida Wolff writes: "May politics be put aside. Let's see all Americans, regardless of our differences, as one people. And may we all enjoy the brilliance of light and color and connectedness in America."
more »
---
Ferida Wolff writes: "And then one day, while trimming the bushes on the other side of the yard, a nest with blue eggs appeared! Was this robin protecting that nest even though it was away from the house? And were these eggs actually the robin's eggs? Other birds lay blue eggs. Plus, within the bush was a different bird that was warning us to stay away. I guess we will have to let nature take its course. If this nest is the robin's, then when the birds hatch and eventually fly off, the aggressive window banging should stop. After all, parents need to protect their young. But wait, did I just see another robin gathering bits of dry grass and bringing them to the bush by the window?"
more »
---