Ferida Wolff
Ferida Wolff is author of 21 children's books and three essay books, her latest being  Rachel's Roses, illustrated by Margeaux Lucas. New York: Holiday House, Available August  20, 2019. 112 pages.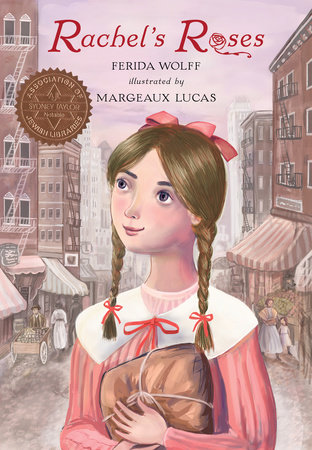 Before this latest, she wrote The Story Blanket (Peachtree Publishers) and Is a Worry Worrying You? (Tanglewood Books)
Her work appears in anthologies, newspapers, magazines, in seniorwomen.com and in her nature blog, http://feridasbackyard.blogspot.com.  A  book,  Chicken Soup for the Soul Married Life, contains two of her essays. 
Visit her at www.feridawolff.com.
Ferida Wolff writes: I was reading an article in the Sunday Philadelphia Inquirer about Winnie-the-Pooh. I remember the Pooh books. Many nights were spent with my kids tucked in and cozy as we followed Christopher Robin and the adventures of Pooh Bear, Tigger, Piglet, Owl, Rabbit, Eeyore, Kanga and little Roo.  
more »
---
Ferida Wolff writes: Who would have thought that hair could be so opinionated? It used to be reasonable, letting me do pretty much what I wanted with it. But then I guess we change in many ways as we age. Ideas we held in our twenties shift with experience and perspective. Foods we loved as teens often become indigestible later on (gluten sensitivity and lactose intolerance have become watchwords for a more mature generation).
more »
---
Ferida Wolff writes: The Nuthatch is the only bird that regularly starts at the top of the tree (or birdfeeder) and works its way down as it seeks its food. There is an advantage to going downward; the bird is able to see food overlooked by the usual upward direction of other birds.
more »
---
Ferida Wolff writes: We visited a Cuban cooperative organic farm. The land is still state-owned but the produce can be sold privately. We ate in a few paladars, small, privately owned restaurants located in homes. What we found was a resourceful culture, friendly people, and music that enlivens everything.
more »
---