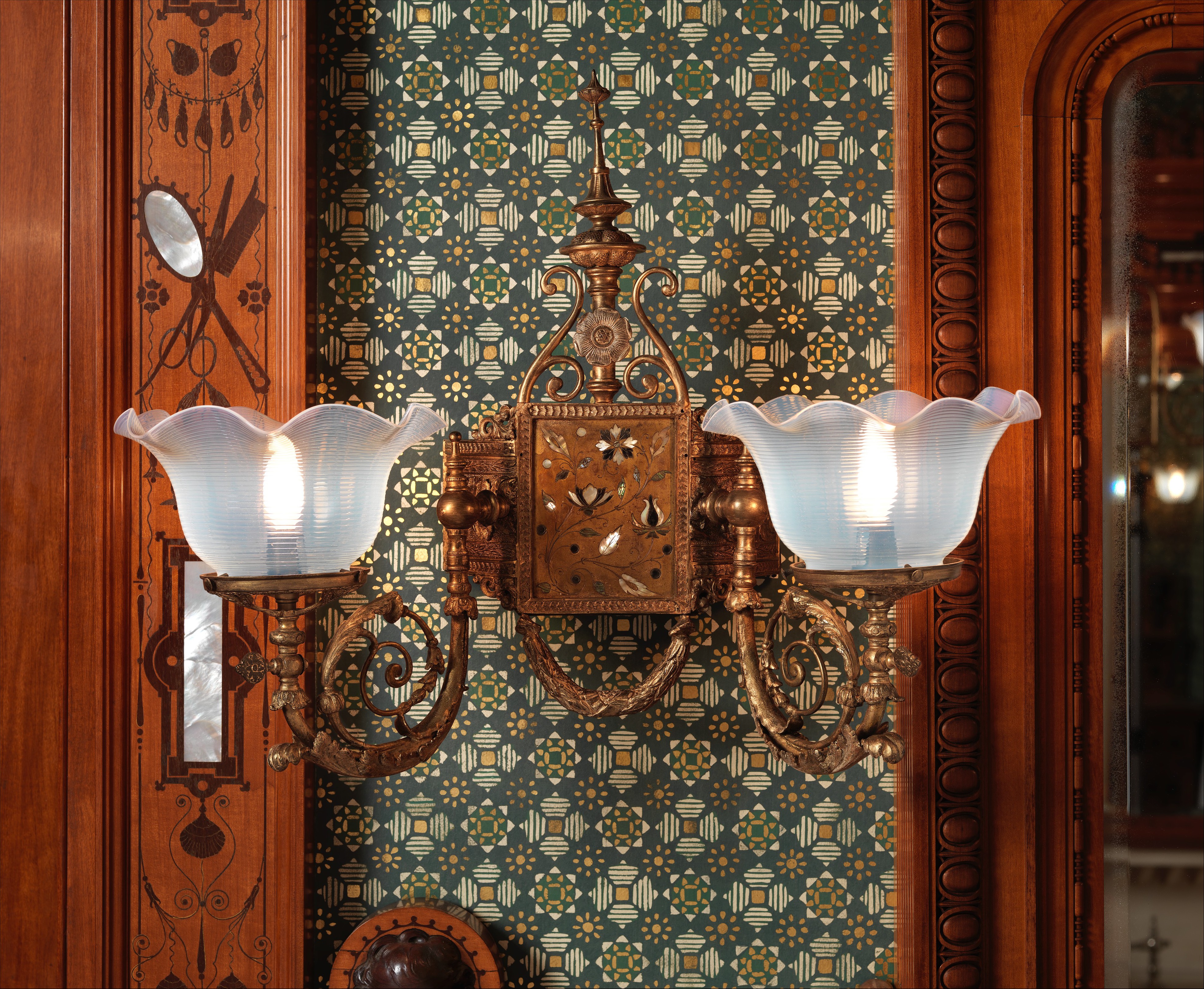 In 1884, Worsham sold the house, complete with furnishings, to John D. Rockefeller, who made few changes to it. Gifted to The Museum of the City of New York after Rockefeller's death in 1937, the room has found new life at the Metropolitan Museum, where it was recently conserved and firmly identified as the work of Schastey, and takes its place within a suite of American interiors arranged in historical sequence. 
Sconce Possibly George A. Schastey & Co. (1873–97)/ 1881–82.  Brass, mother-of-pearl, glass shades, and semi-precious stones. Editor's Note:  woodwork with images of hair cutting instruments, mirror, necklace

George A. Schastey (The Erving and Joyce Wolf Gallery, Gallery 746)
The exhibition features furniture from several other rooms of the Worsham-Rockefeller house, notably the Moorish reception room (now at the Brooklyn Museum) and a bedroom (now at the Virginia Museum of Fine Arts, Richmond), all by Schastey. Other decorations from the house add context and texture, such as a glorious pair of leaded-glass windows by noted stained-glass artist John La Farge.

Furniture newly identified as the work of Schastey's firm demonstrates the quality and range of his production. A highlight is a magnificent art case piano. Steinway & Sons documents identify Schastey as the instrument's designer and Newark, New Jersey thread manufacturer William Clark as its original owner.

To provide a context for Schastey's work, the exhibition also features works by some of the period's competing cabinetmaking and decorating firms: Pottier and Stymus, Charles Tisch, Herts Brothers, and Herter Brothers. The display enhances the public's understanding of George A. Schastey and reveals the interconnected relationships among New York decorators at the highest level.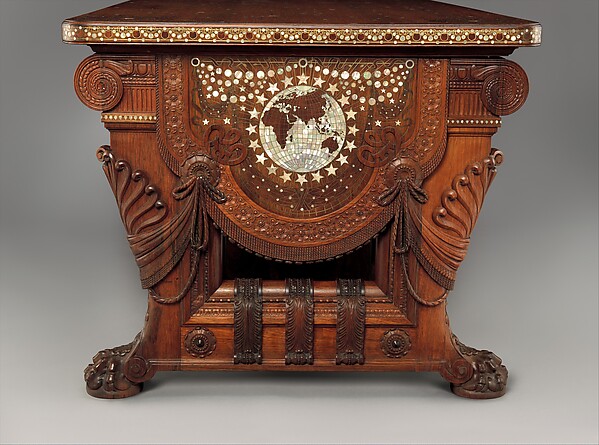 Herter Brothers (1864–1906), 1879–82. Made in New York, New York, United States; Rosewood, brass, mother-of-pearl, and abalone. Dimensions: 31 1/4 x 60 x 35 3/4 in. (79.4 x 152.4 x 90.8 cm). Purchase, Mrs. Russell Sage Gift, 1972, on view at The Met Fifth Avenue in Gallery 743
Herter Brothers and the William H. Vanderbilt House (Deedee Wigmore Galleries, Gallery 743)
A refreshed installation devoted to Herter Brothers' most important commission — for the William H. Vanderbilt House (on Fifth Avenue between 51st and 52nd streets) complements the debut of the Worsham-Rockefeller Dressing Room and the exhibition on George A. Schastey. Completed in 1882, their designs for the Vanderbilt house resulted in the most opulent interior of the period. 

Among the new discoveries being shown for the first time are a pair of rosewood side chairs for Vanderbilt's library; a pair of gilded and mother-of-pearl armchairs and gilded console table from the drawing room, one of New York's most sumptuous rooms of the day; and a cabinet for the Japanese room of the Vanderbilt House.  The Metropolitan now owns the largest holdings of Herter Brothers work for the Vanderbilt commission.
Exhibition Locations: The American Wing, first floor, Galleries 742, 743, 746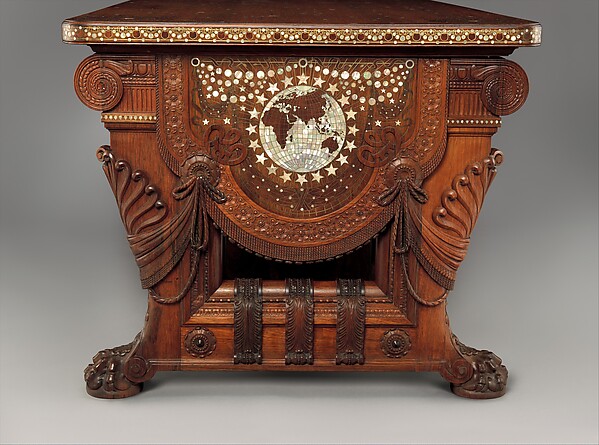 Pages: 1 · 2