How Can Over-the-Counter Naloxone Help Prevent Opioid Overdoses?
BY CARRIE MACMILLAN MARCH 29, 2023
A Yale Medicine doctor explains how naloxone, a medication that reverses an opioid overdose, works.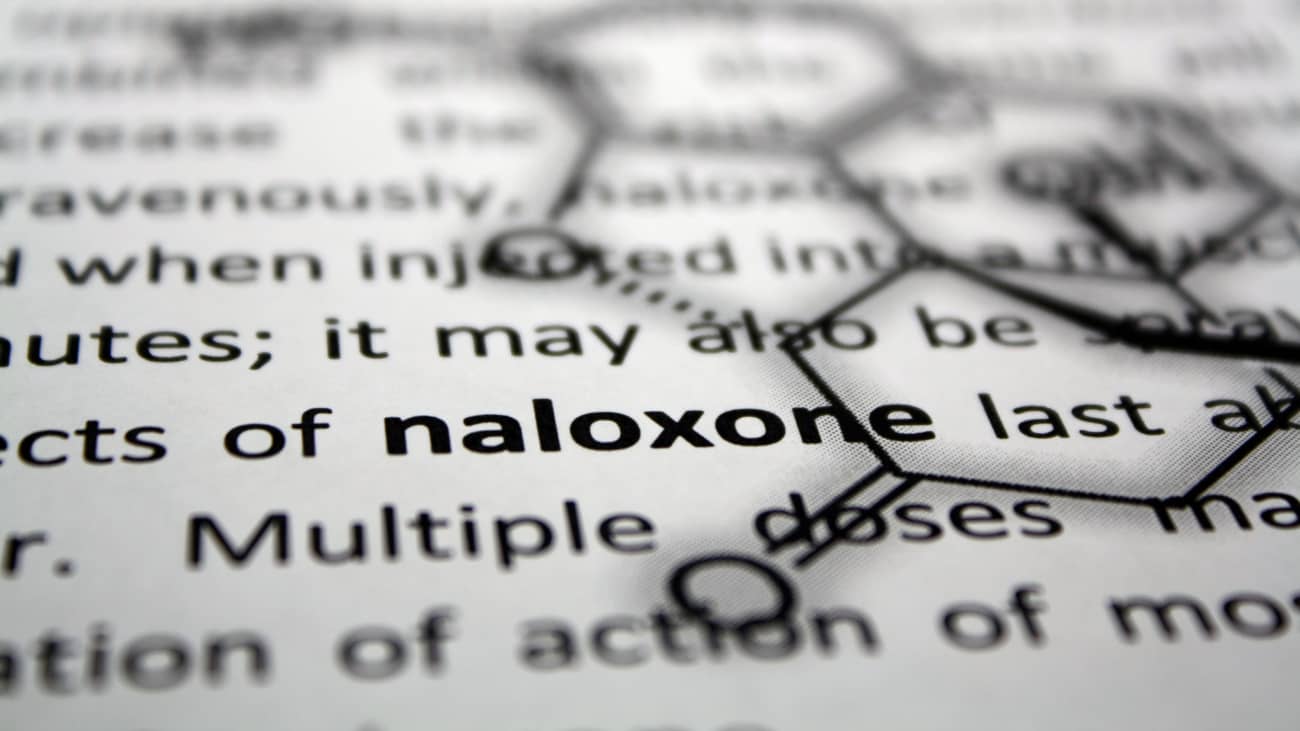 As opioid overdoses continue to climb — claiming more than 80,000 American lives in 2021 — the role of naloxone (often known as Narcan®, one of its brand names) is gaining attention.
Naloxone, which can be administered as a nasal spray or by injection, can quickly reverse an overdose from opioids, including heroin, fentanyl, oxycodone, hydrocodone, codeine, and morphine. (It will not work on overdoses from cocaine, methamphetamine, or other non-opioid drugs.)
The U.S. Food and Drug Administration (FDA) recently approved Narcan (as a nasal spray) for over-the-counter use, which means a prescription is not required and people will be able to buy it in pharmacies, stores, and perhaps even from vending machines later this summer.
Making naloxone available without a prescription will expand its availability to people who use opioids and are at risk for overdose. It also makes it easier for family members to keep it on hand, if needed, for a loved one with opioid use disorder (OUD), a chronic brain disease characterized by compulsive use of opioids despite harmful consequences.
Until recently, naloxone has largely been used by health care providers, emergency responders, police, and outreach workers. Laws and rules around how it could be obtained varied by state. Sometimes, individuals would fill a prescription for it at a pharmacy, but they could often obtain it for free from a local health or harm reduction organization or emergency department.
"It is unequivocally a life-saving medication that works very well at reversing opioid overdoses. The more it is available in the community, the more likely it can help someone during those first critical couple of minutes when they need it," says Kathryn Hawk, MD, MHS, a Yale Medicine emergency and addiction medicine physician-researcher. "It's also very safe and won't harm anybody who uses it."
Making naloxone more widely available falls into the broader picture of what is known as harm reduction—promoting services and public health policies that mitigate the harmful effects of drug and alcohol use. Examples of other harm reduction strategies include programs that distribute clean syringes, strips that test for fentanyl in drug supplies, and overdose prevention sites, as well as efforts to reduce the stigma around addiction and increase access to treatment.
Dr. Hawk says her only concern with the recent approval is cost. "There is a chance that insurers may use the presence of over-the-counter naloxone to reduce insurance coverage of prescribed naloxone to transfer the cost from insurers to patients," she says.
The FDA approval only applies to Narcan's nasal spray. Other formulations and dosages of naloxone will remain available by prescription only, according to an FDA release. The company that makes Narcan, Emergent BioSolutions, has not yet said how much its product will cost.
Pages: 1 · 2